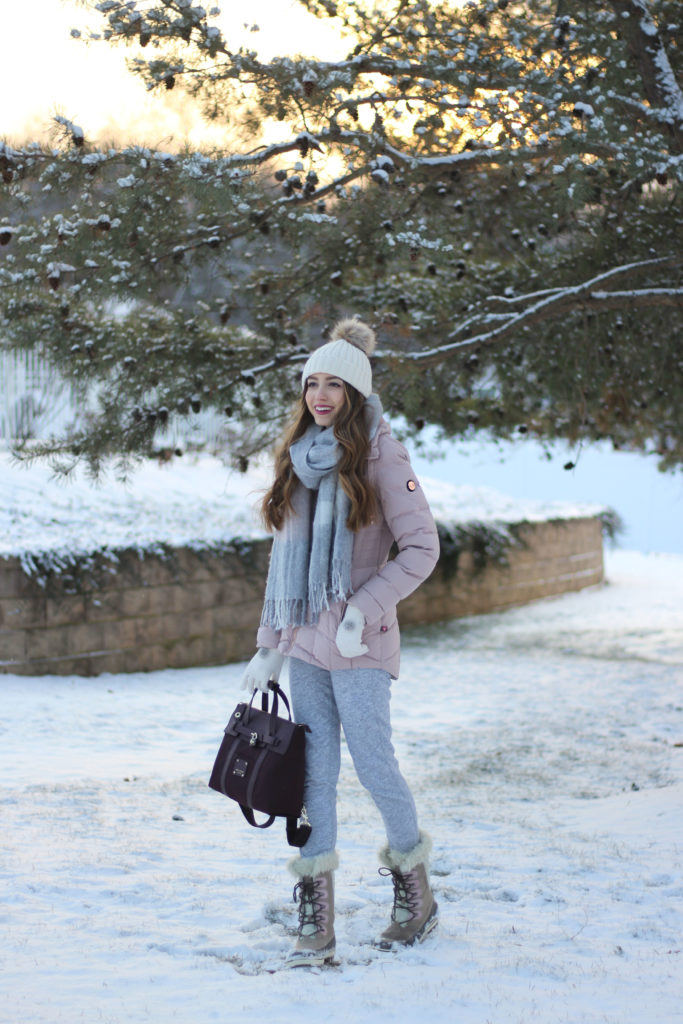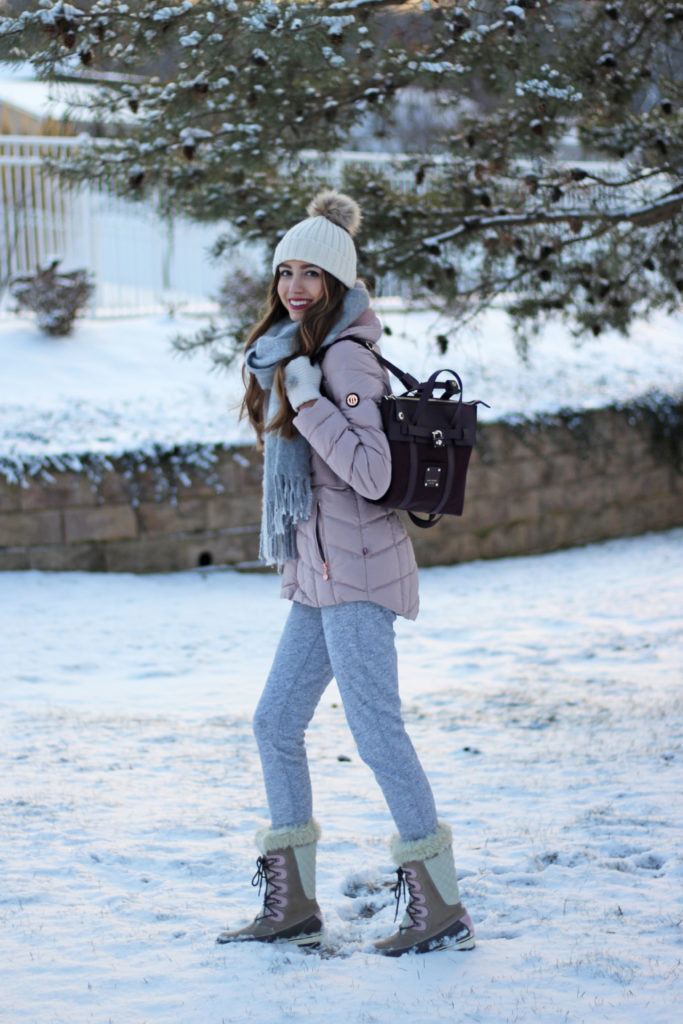 Blush Puffer Coat (also love these too)| Grey Joggers (love these too) | Helly Hansen Snow Boots (on sale!! Under $100) | Henri Bendel Backpack | Blush/Grey Scarf (on sale!!) | Anthropologie Gloves | Cream Beanie
When it's snowy out and I just want to be comfy when going out and about in these freezing temperatures, there are a few items in my wardrobe that I reach for often. Winter dressing can be hard because of all the layers – you can tend to feel not as chic. But I found a few faves that will for sure help your winter blues! The first is cozy sweats. If I am running errands or out & about on weekend mornings, these are great because you feel like you still have your cozy pajamas on, but still look put together. I sized down in these as they do stretch a slight bit with wear. Next must-have if you live or are going somewhere where it's snowy, then I highly suggest good snow boots. These Helly Hansen ones are so nice and cozy and are super sturdy.
So the next time you have to run out in the freezing, snowy weather, I hope you found a few essentials to make it a little more bearable and and feel a little more put together!

Xo,
Carin